Category: Bounce/Slide Combos

Take a look at our growing selection of Combos! Browse these items or put the name or theme into the search box and we'll find it for you! If you don't find what you're looking for, please call us anytime at 1-800-226-8623.

Combo Castle


$240.00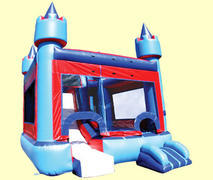 ©2016 Awesome Bounce, all rights reserved.